Our menu offers a fusion of mexican and italian kitchen, prepared with lots of love and with local ingredients, supporting the small producers in the area. Seated in an relaxed ambience, we make you feel at home.
Hotelguest or not, you are always welcome at our table.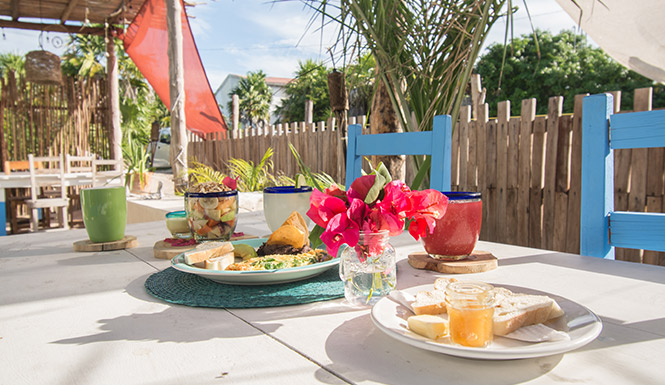 Enjoy our breakfasts, lunch or dinner below the palapa roof, next to the small pool or up on our small roof terrace, where the ocean breeze hits softly.
SCHEDULE:
Breakfast:   7am a 10am
Lunch:            1pm – 6pm
Dinner:          6pm – 10pm
For sure you will find something you will love, a delicious handmade pasta, a cevice from a recently caught fish, some coconut shrimps or a generous steak? Not to forget the chef's dessert…